We strategize differently
We don't view ecommerce growth in a silo. We view it as a process. A process that is constantly evolving. A good Ecomm team is positioned to be nimble, iterative, and collaborative. We get it. We understand the need to move quickly and get things done in real-time to keep you ahead of the trends and make more money.
Everything we do begins with data.
We're all data & analytics junkies that love helping clients solve problems and achieve growth. What sets us apart?
We're entrepreneurs and operators ourselves. We engage deeper than a typical agency would and we think from the client's perspective.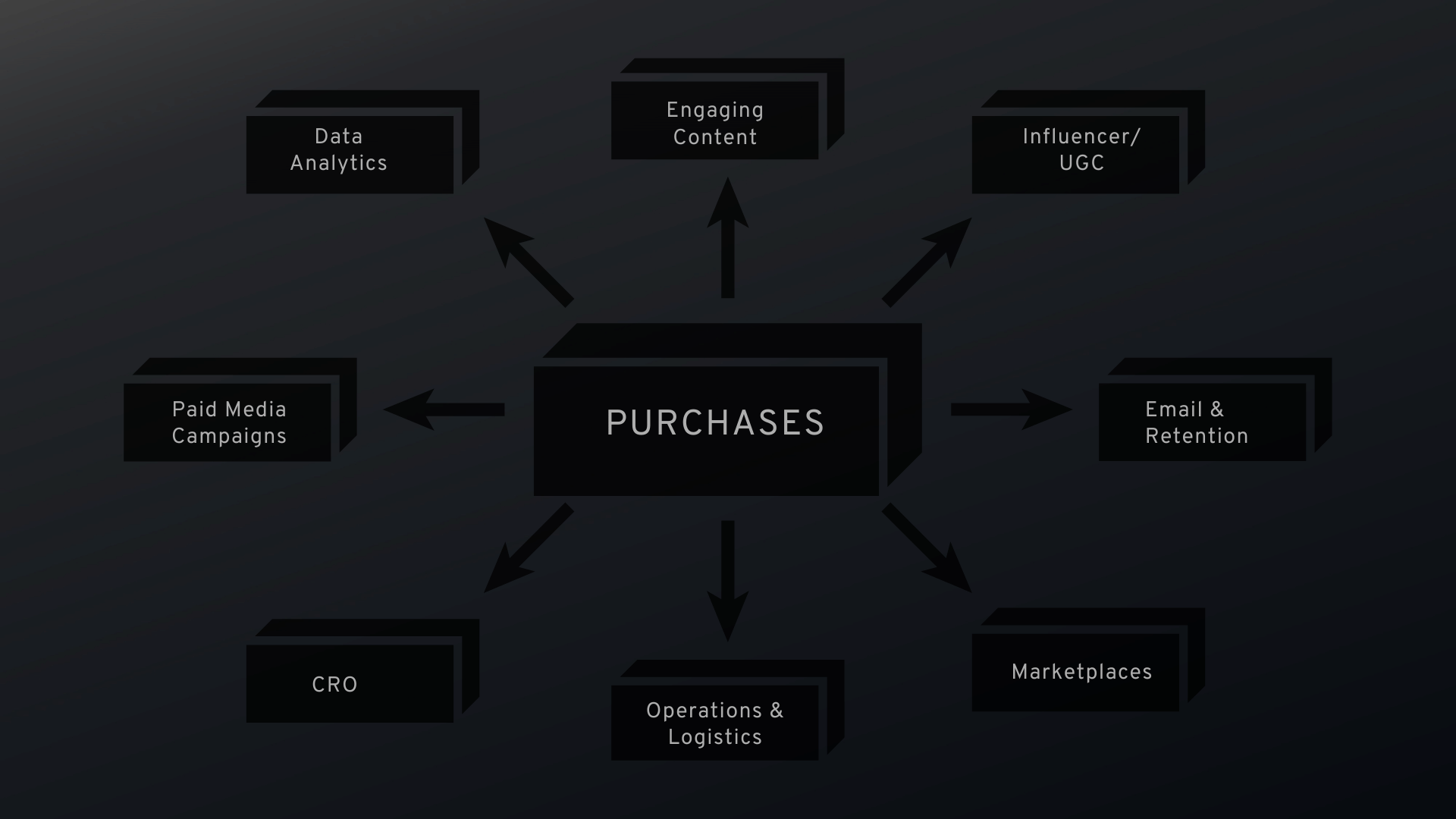 How does it work?
Behind the scenes, all the pieces work together.
Drawing on our extensive experience in building successful products and businesses, we bring a wealth of knowledge and expertise to help you achieve your goals.
Process
We don't view Ecommerce growth in a silo. We view it as a process. A process that is constantly evolving.
Artificial Intelligence & Logic
Agency of Record for YOUR BRAND
Example:
We will deploy our highly experienced team across departments giving you access to all the skills and positions needed to run a profitable ecommerce business.

We will provide strategy consultation to determine priorities across team members.

We will provide Project Management & implementation for digital growth objectives.

We will provide regular status update meetings weekly, biweekly, or monthly with various stakeholders and team members.

We will provide creative direction to your brand Partners/Vendors for campaigns and work to provide cohesive messaging and efficiencies among the various teams.

We will create processes, provide direction and organization of business assets.

Answer Media will manage your ecommerce site administration including app integrations, product listing optimization, landing page development.

We will set up and help maintain YOUR BRAND Marketplace storefronts (Amazon, Walmart, RangeMe, and any additional opportunities).

We will help to maintain compliance and product organization and certification in GS1 product management across the digital environment and retail.

We will maintain account health on accounts throughout the digital sphere including custom development solutions as needed.

We will provide logistic & shipping consultation as needed.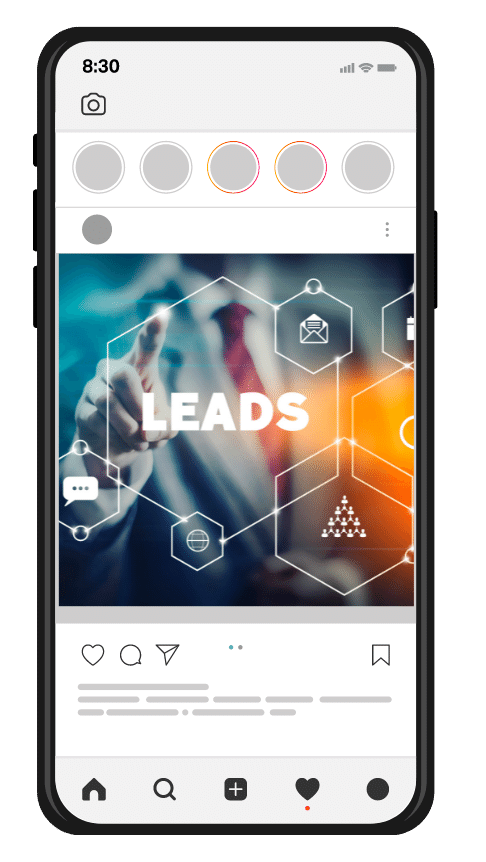 Case Study
Problem:
Only 6 B2B leads the first month
Hypothesis:
Adding video testimonials of the design and installation process will help sell more B2B projects.
Test: Add video to see if the Conversion rate on the page drives more leads from Google Search.
Iterations

: The Landing page conversion rate improved. Along with continued campaign optimizations, the leads continue to increase month/over month.
UPDATE:
This campaign is still going strong 10 months in. The campaign is only limited by budget (meaning we can still scale up when the client is ready).
Lead Value on closed deals: $2,500 – $450k+
Cost Per Lead: $16.81, Conversion Rate: 10.32%
The numbers speak for themselves
Behind the scenes, all the pieces work together.