CONTENT FIRST
Content Is Our Currency
Streaming services need new content to differentiate and compete, and competition for content is happening at all levels of streaming with $230B expected to be spent on originals this year. Content is our IP and its value is increasing.
The Red Green Channel
Imagine a Canadian version of "Home Improvement," with a handyman called by his not-so-handyman alias, Red Green, and you have this sitcom-sketch comedy hybrid that ran for 15 seasons across Canadian TV and racked up 23 Gemini Award nominations (The Canadian Emmy). The channel consists of more than 300 episodes of classic Red Green hilarity running 24/7 in the US and Canada.
Exclusively distributed by

LevelUp TV
LevelUp TV is a 24-hour TV channel dedicated to gaming and esports for the Spanish speaking gaming community. Programs are built around the interests and intrigue of the gaming community including gaming news, reviews, countdown lists, live game play, tips and discussions about all the most popular games. Running 24/7 in the US, Mexico and LATAM and all in Spanish.
Exclusively distributed by

Dark Corners
The Dark Corners channel brings some of the most mysterious, scariest, horrific and unexplained stories to your screen. The possibilities delight as much as they can terrify as the paranormal chasers and mystery investigators showcased in this channel embrace the thrill of picking up a flashlight, opening the creaking door and stepping into the unknown dangers lurking in the darkness.
Exclusively distributed by

Adventure Sports TV
It's the thirst for adventure, the thrill of competition and the desire to push the boundaries that defines these athletes and adventurers. Whether it's competition in an arena or immersed in mother nature's most magnificent settings, there are great challenges that unfold making for glorious human drama and the best adventure stories to be told.
Exclusively distributed by

FITE 24/7
FITE 24/7 brings the heaviest-hitting combat sports around. Boxing, wrestling, MMA, and more, coming at you in PPV, live fights, replays, throwbacks, interviews, and original series. It's enough action to knock you on your @$$.
Exclusively distributed by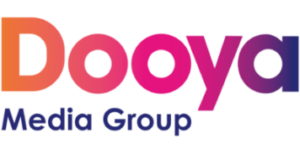 Planet Eat
In partnership with Dooya, the Planet Eat channel sets the table for every variety of foodie, whether you love to cook, you live to write reviews, or you like to simply kick back and drool while chefs work their magic. Planet Eat will have you asking for seconds.
Exclusively distributed by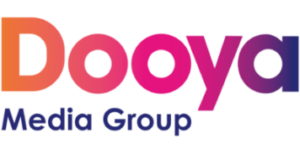 Beautiful Planet
In partnership with Dooya, Beautiful Planet makes watching TV a way you can get back in touch with nature. Breathtaking scenery and gripping stories presented in documentary shorts, series, and features will remind you why our Beautiful Planet deserves to be celebrated.
Exclusively distributed by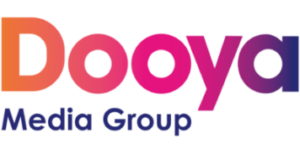 Girl Unscripted
Family, love, heartbreak, opportunity, poverty, abuse, drugs…the life of a girl is complicated, and they frequently have no means of expressing themselves, or worse, no one who'll listen. This documentary series spans more than 10 years where we see teenagers/pre-teens transform into adult women and get a fascinating chance to experience life through the eyes of open and brave girls.
An Original series from

Dark Territory
Imagine watching a horror film, only to realize that what you're watching is really happening! Dark Territory captures glimpses of real-life horrors from British filmmakers and paranormal investigators Sean Kenna, Sean Owen, and Karl Hassall.
An Original series from

Fameless
A gritty look at the life of musician Robert Hunter as he takes his music and personal struggles on a road full of heartbreak and small victories with no guarantee of fame or success.
An Original series from

Foodie Road Trip With Skye Estroff
Many of this country's best food stories come from the smaller towns around America. That's why food expert and host Skye Estroff is driving to the tastiest spots in the USA to talk to locals and dine at their favorite restaurants.
An Original series from

American Mysteries
American Mysteries takes you on a journey into the unknown by finding locations with reports of legends, scary creatures, ghosts, ghouls, vampires, UFOs, strange objects, and anything else that goes bump in the night.
An Original series from

Fear Overture
If anyone is out there listening…there's something very wrong in the town of Gooddale, and it's been wrong for a very long time. I'm too tired to keep running, but it might not be too late for you.
An Original series from